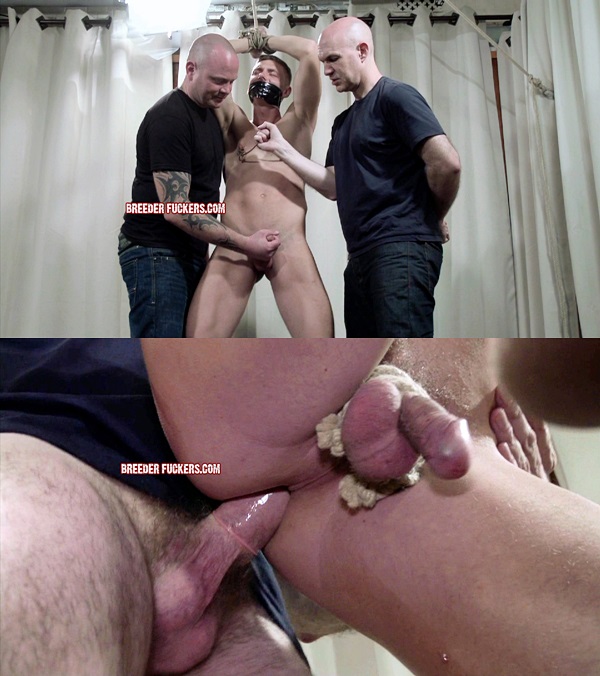 It makes tough hetero punk Steve's stomach churn to think of men perving over him. Well here he is fully naked strung up to the ceiling with each limb tied in place. Steve has no idea about what he's going through with two creepy masters Adrian and Dave…
With his nipples trapped in vicious clamps two masters order Steve to fuck Dave's hand. Steve's rump is tenderized with a good thrashing before one leg is strung up. Adrian and Dave pound into Steve's sphincter and stretch it open with a fat dildo.
Adrian fucks Steve letting the bastard feel what it's like to have a hard dick pushing into his guts. Dave takes his turn next giving Steve a taste of what his life is going to be like from now on until Steve gets his ass covered two loads.
Watch The Full Video – Steve Gagged, CBT, Flogged, Dildoed and Fucked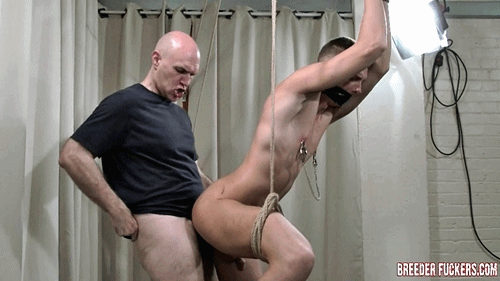 Watch The Full Video – Steve Gagged, CBT, Flogged, Dildoed and Fucked