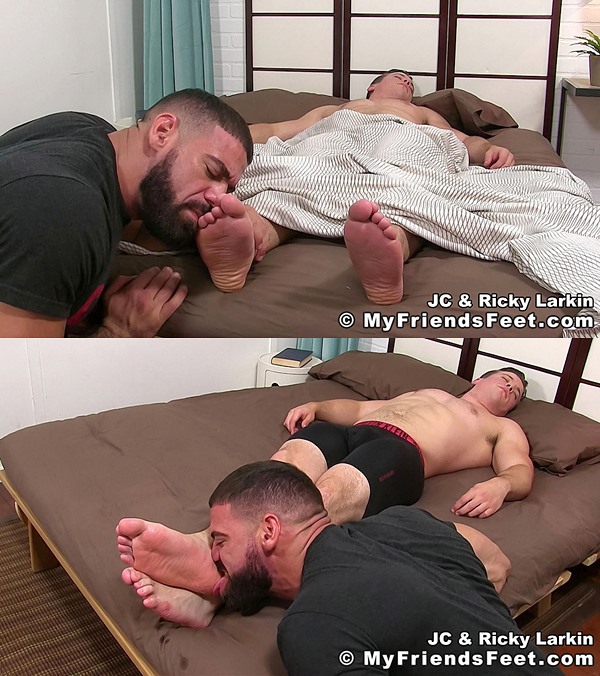 Hot straight dude JC is a young bodybuilder who has his wide flat size 10 feet. JC's friend Ricky Larkin has been drooling over JC's sexy masculine feet for a while. Finally, he gets a chance while JC falls asleep in bed…
Ricky takes the opportunity to worship JC's wide feet while his friend stays in bed. Ricky sniffs JC's soles and then starts sucking each toe while JC enjoys the worship dreamily.
It's hot to see straight muscle jock JC get his bare feet worshiped as he only wears briefs. Once Ricky has finished JC knows he has found out that having his feet worshiped is his new favorite thing.
Watch The Full Video – Ricky Larkin Foot Worships Sleepy JC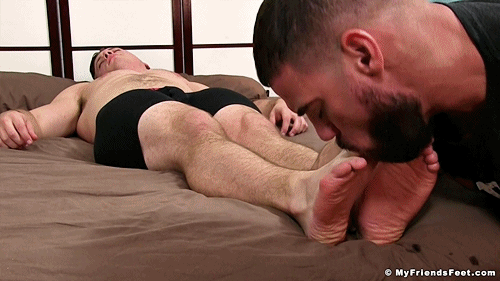 Watch The Full Video – Ricky Larkin Foot Worships Sleepy JC