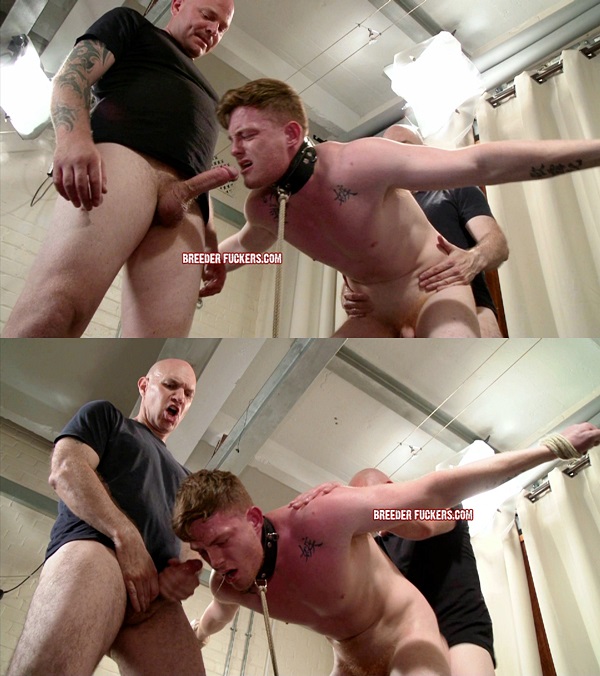 Strung up naked with his arms and legs bound against the wall, hetero Mark can resort to nothing more than shouting homophobic insults at Adrian and Dave. Mark is frightened of gay men, so they're going to give him permanent nightmares…
Mark's head is secured to the floor so he's helpless and bent over with his big manly bum pointed in the air. In this position creepy masters can easily spread his cheeks to really examine that tempting pink arsehole surrounded by a ginger beard.
All Mark can do to resist is wiggle his bum which only makes masters' cocks harder. Then they take turns fucking Mark's mouth and ass without mercy. Mark will learn to beg for cock, arse pounding and punishment if we have to beat him within an inch of his life.
Watch The Full Video – Hetero Mark Flogged, Disciplined and Fucked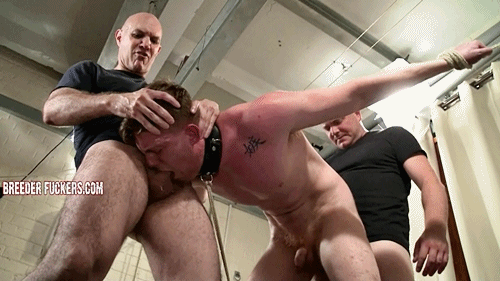 Watch The Full Video – Hetero Mark Flogged, Disciplined and Fucked