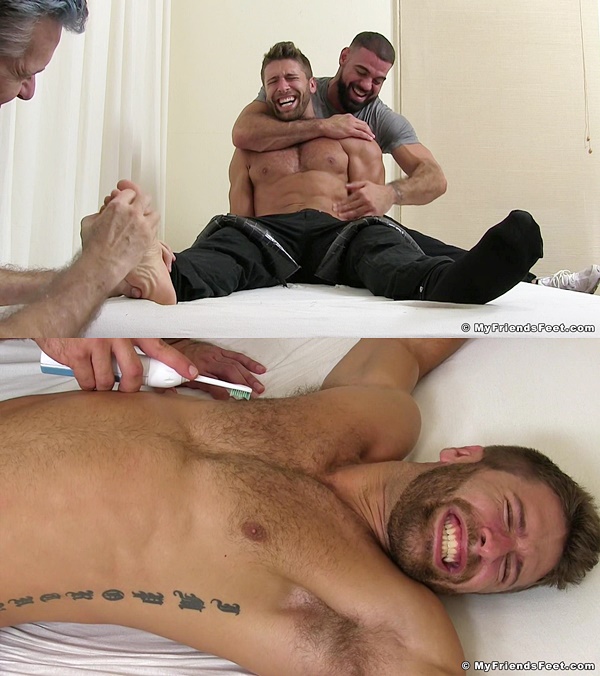 Hairy straight muscle hunk Blayne messed with the wrong guy on the internet! It turned out to be huge bodybuilder Ricky Larkin, who, as everyone who frequents Myfriendsfeet knows, is a good friend of mine…
He called me up and asked if we could tie up Blayne and tickle torture him in order to get him back for being such a troll. I couldn't turn down the offer. Blayne is very ticklish and even begged Ricky and I not to touch certain parts of his body.
Which, as you might guess, gave us more incentive to torment every sensitive section of his feet, armpits and stomach. Blayne won't be a troll in the future I'm thinking, and if he does we will be ready for him.
Watch The Full Video – Sexy Fuzzy Muscle Hunk Blayne Tickled

Watch The Full Video – Sexy Fuzzy Muscle Hunk Blayne Tickled