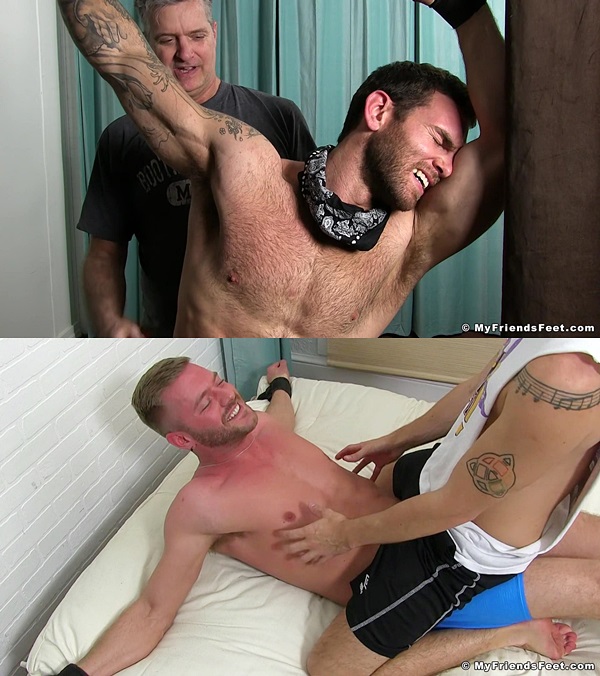 The foot master is able to get two hot straight jocks Chase Lachance and Sean Holmes into vulnerable tickling positions on this day. Watch Chase and Sean get their muscled bodies and masculine bare feet tickled hard.
Watch The Full Video – Chase Lachance and Sean Holmes Tickle Tortured

Hot fuzzy muscle stud Chase Lachance was around for the tickle master to take advantage of. The master tied Chase's hands above his head and tickled him standing up until Chase can not take it anymore.
Watch The Full Video – Ripped Jock Chase Lachance Tickled Standing Up

Hot straight jock Sean Holmes ended up on the tickle table, where his sexy body and big, masculine bare feet were tormented until he begs for stop. there was a lot of laughter and fighting to get free of the torment. So much fun in a day's work.
Watch The Full Video – Hot Straight Jock Sean Holmes Tickle Tortured