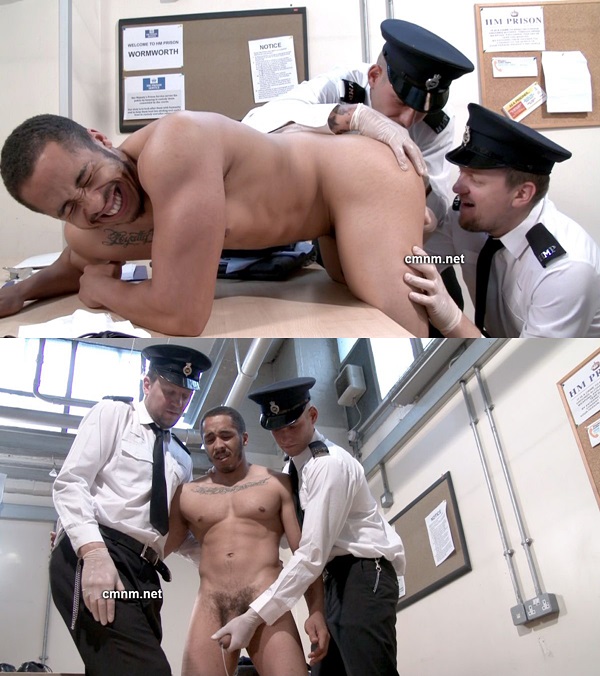 New inmate James might be a tough, feared thug on the street, but the life inside HMP Wormworth is a whole different game. All his muscle is useless because the guards are in charge here. He must quickly learn to obey and submit to their absolute authority…
Creepy guards Freddie and Loughborough have their way with James' fit muscular body. James' painfully aware that disobeying any order and not totally submitting to them will result in both a longer prison sentence and agonizing corrective measures.
James' male pride is crushed while he's get his tight ass fingered fucked and uncut dick stroked before he gets jerked off. The perverted guards have James lick the cum off their boots before they send James back to his cell where James' nightmare continues.
Watch The Full Video – Black Muscle Hunk James Humiliated, Fingered, Wanked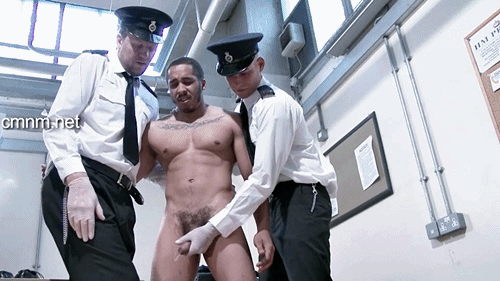 Watch The Full Video – Black Muscle Hunk James Humiliated, Fingered, Wanked