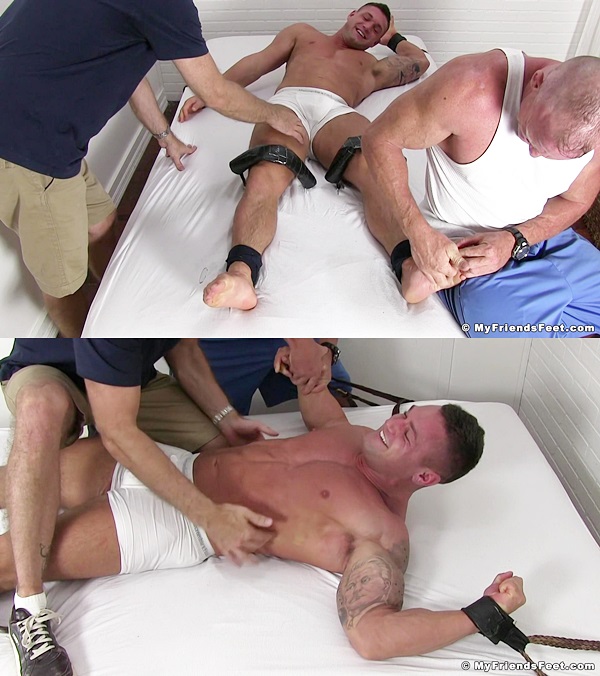 Businessman Brad Barnes may be big and powerful, but the way Dev and I tied him to the MFF tickle table, he could never get away even though he tried. Brad is very ticklish from his thick, dense chest all the way down to his big, masculine feet…
You can just look at this guy and he goes into hysterics with an amazing laugh. Dev and I wasted no time getting the big man to go crazy with our fingers and tickle tools.
Starting on Brad's dress-socked feet we tickled him, eventually stripping him down to his briefs in order to torment every sensitive spot on his fantastic body. Brad laughs loudly while the tickle master puts an electric toothbrush under his shorts.
Watch The Full Video – Muscle Jock Brad Barnes Tied up and Tickled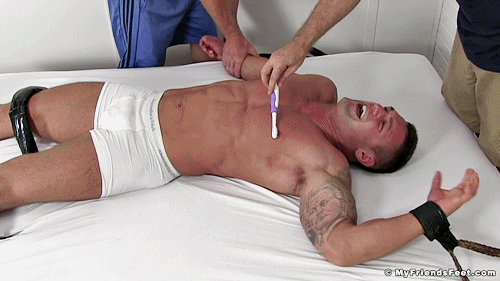 Watch The Full Video – Muscle Jock Brad Barnes Tied up and Tickled