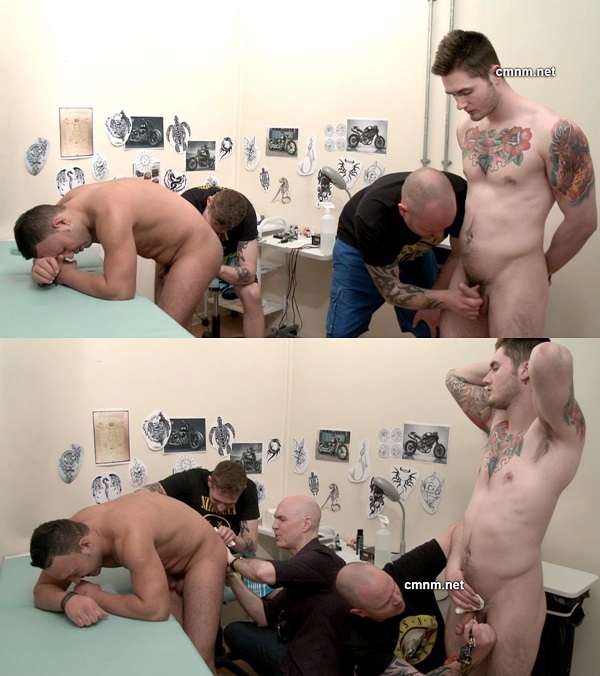 Hot straight jocks Darren and Luke are cocky British lads in their prime who are pumped up with testosterone. They inevitably make many bad decisions and the owners of this tattoo shop are there ready to take advantage of them…
Scottish lad Luke has convinced Darren to get a tattoo on his arse. Left alone in the tattoo shop, Barry and Fred have stripped him naked and finger fucked him whilst pulling his dick under cover of preparing him for his tattoo.
While tattoo artist Fred works on the bare bum of Darren, Barry strokes the cock of Luke. Both the holiday lads are worse for wear and with their defences down they don't realize how the evil men are taking advantage of them with a vibrator.
Watch The Full Video – Cocky Straight Dudes Darren and Luke Dominated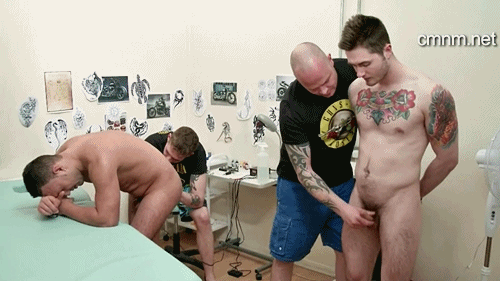 Watch The Full Video – Cocky Straight Dudes Darren and Luke Dominated