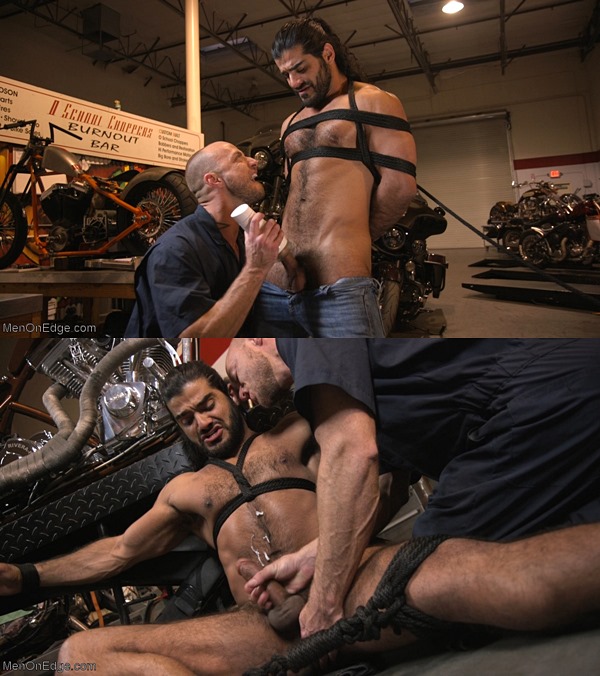 Jessie Colter is finishing up his work at garage. Just in time to play with his bound toy, Ali Liam, begging for attention. The hairy biker bulges from his jeans in anticipation, ready to feel Jessie's wet tongue slide up and down his thick cock…
Biting down on the stud's nipples, Jessie jerks Ali with a fleshjack like a tight hole fucking him until he's about to cum. Bound to a bike lift, Ali has his bare soles worshipped, feeling Jessie's tongue slide between his toes as his hard cock gets stroked.
Tit suckers are placed on Ali's chest, the sensation on his nipples driving him wild as his cock slams to the back of Jessie's throat. Finally, Ali's unable to hold back any longer and rockets a blast of cum across his stomach as he's left cum covered in his bondage.
Watch The Full Video – Arab Macho Hunk Ali Liam Edged by Jessie Colter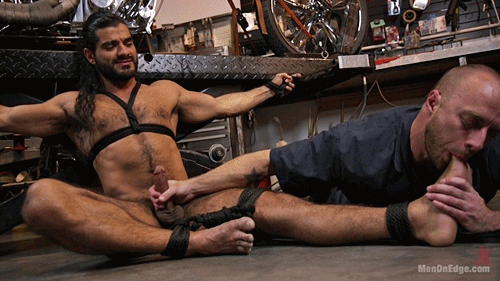 Watch The Full Video – Arab Macho Hunk Ali Liam Edged by Jessie Colter