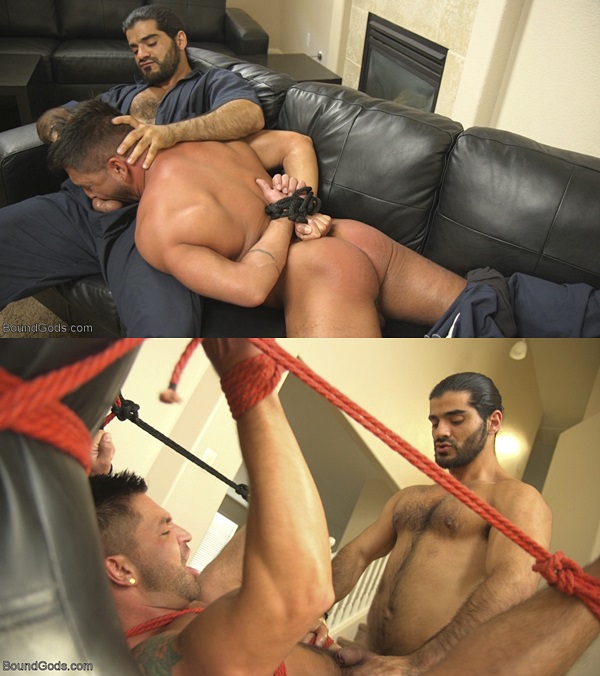 Dominic Pacifico gets his hands tied behind his back for an over-the-knee ass spanking. Master Ali Liam pulls out his hard, hairy cock for Dominic to worship all while beating the boy's ass nice and red…
Dominic endures a flogging on his cock and balls before his tender ass is beaten to a pulp. Ali rewards him with a fucking from behind before tying him down on the chair.
Legs spread, an electric zapper torments Dominic's meaty ass before making it's way to the bottoms of his feet. Ali rams his hard cock deep in Dominic's juicy ass until he pulls out and sprays his load all over the bound fuck toy that lies before him.
Watch The Full Video – Hairy Hunk Ali Liam Dominates Dominic Pacifico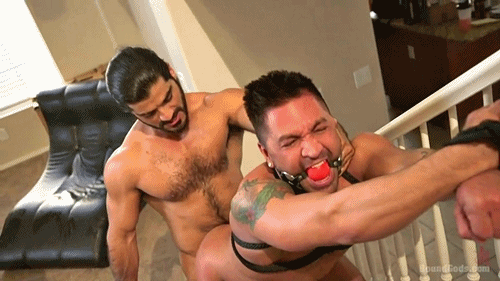 Watch The Full Video – Hairy Hunk Ali Liam Dominates Dominic Pacifico