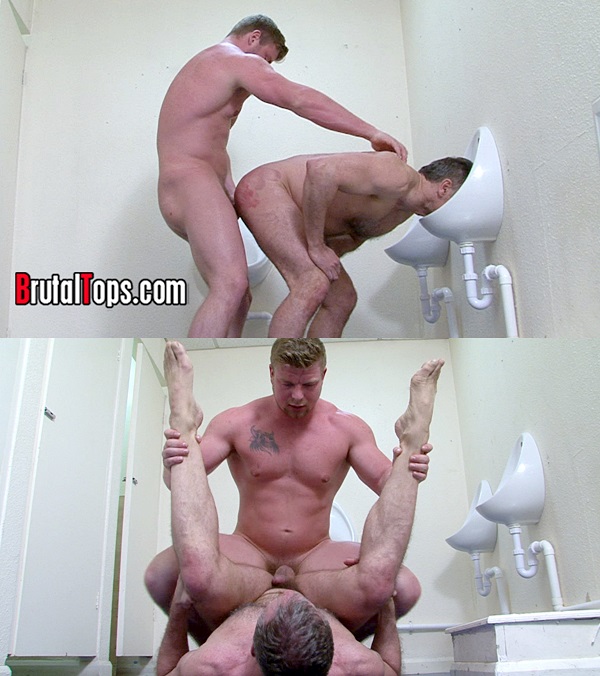 Massive, powerfully-built Master Brad returns to fuck his runt sub. Brad's muscular frame dominates the daddy sub while he orders the sub to suck his dick and pounds the throat of the feeble worm…
Brad then flips the sub over and pounds his solid dick deep into his arsehole while the sub is ordered to bury his face into a urinal and lick clean it for the master's pleasure.
The vicious pounding knocks the socks off this sub and soon Brad shoots a stream of thick zizz over the sub who has to lick off any excess. Brad looks thoroughly satisfied at the end of this fantastic session.
Watch The Full Video – Straight Muscle Hunk Brad Fucks A Daddy Sub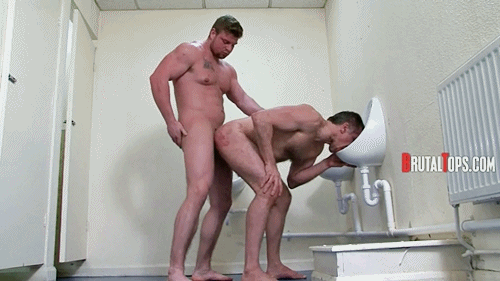 Watch The Full Video – Straight Muscle Hunk Brad Fucks A Daddy Sub