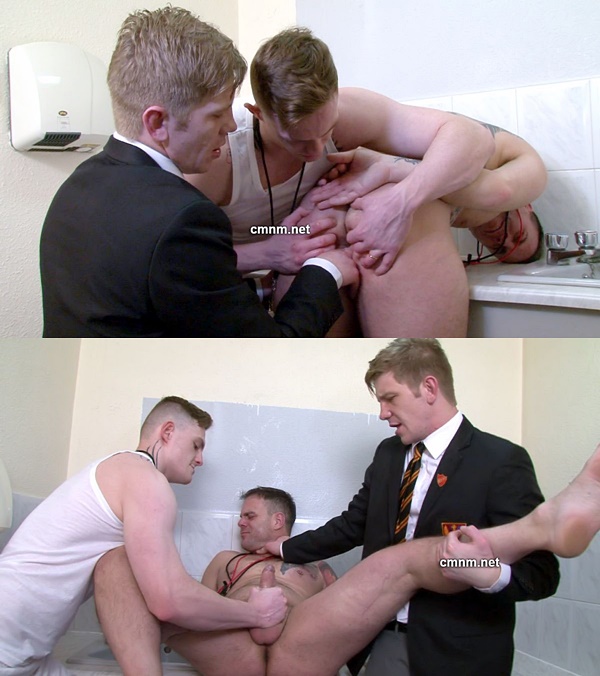 After his intense initiation to the school Mr West has had enough! He's realized how he's been taken advantage of by bossy cunt Mr Bullock. It's time to get his own back now. And raunchy Head Boy Derek is happy to help him to exact a revenge…
Aggressive new PE teacher Mr West is thrilled to have Mr Bullock cornered in the toilets. He and Derek bend him over to take full advantage of his big meaty arse. There's no better revenge than ramming his fingers up Mr Bullock's tight sphincter.
The fearsome Mr Bullock is utterly humiliated while he's splayed naked on the boys' filthy toilet room sinks getting his cock aggressively stroked until he blows his load. Two pervy boys even have Bullock eat his own load against his will.
Watch The Full Video – Bossy Coach Mr Bullock Ass Fingered and Jerked Off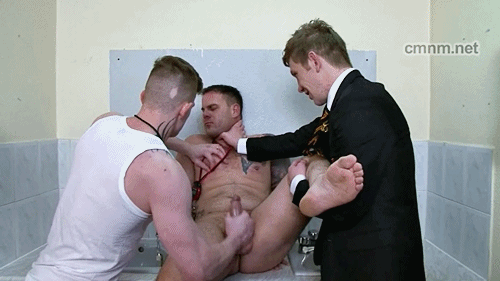 Watch The Full Video – Bossy Coach Mr Bullock Ass Fingered and Jerked Off