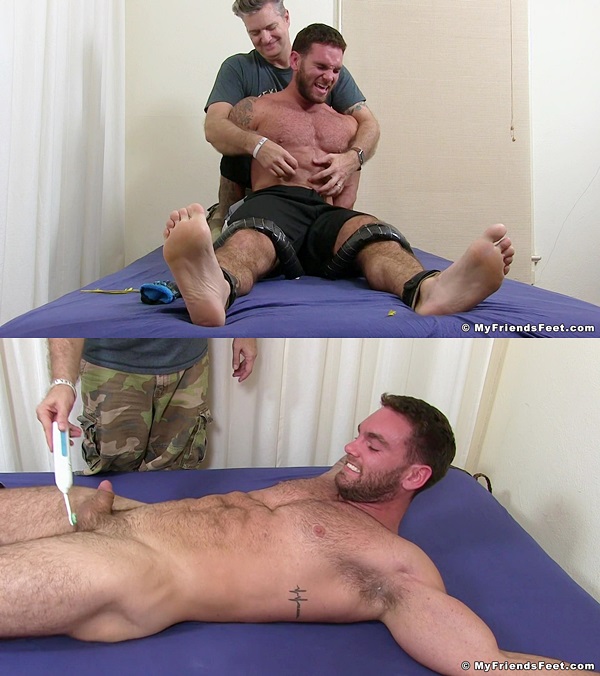 Hot muscle bear Chase Lachance comes back to Myfriendsfeet for a tickle torture session. It takes a lot of negotiating, but the master finally gets Chase on the tickle table before he starts an intense tickle session that Chase will never forget…
Chase is not only masculine, handsome and sexy, but also very ticklish. The master tickles Chase's ripped muscled body and bare feet with fingers, a toothbrush and some feathers, which drives Chase crazy.
Moments later, the master takes off Chase's pants and tickles Chase's balls and dick with an electric toothbrush. He works on Chase's feet and armpits again with feathers until the big man begs for mercy.
Watch The Full Video – Hot Masculine Hairy Stud Chase Lachance Tickled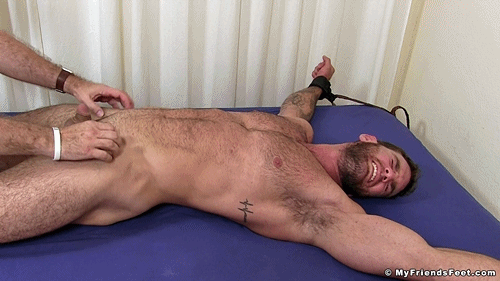 Watch The Full Video – Hot Masculine Hairy Stud Chase Lachance Tickled