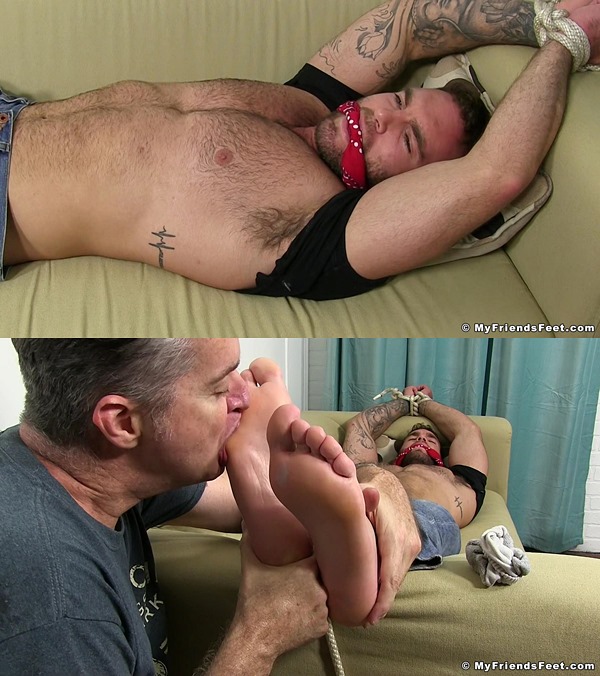 Hot straight guy Chase Lachance looks so amazing at the gym that the foot master couldn't stop dreaming about worshiping Chase's socks and bare feet, but Chase wouldn't even talk to him. Finally, the master gets a chance to get the big muscle guy tied up…
Chases finds himself captured, gagged and tied up on the couch. The foot master starts to sniff and worship Chase's stinking socks and size 10 feet. Chase's socks had obviously been worn for a few days, but the master loves the smell.
The master exposes Chase's hot hairy muscular chest and takes off Chase's socks. He starts to lick Chase's bare feet toe by toe although our big muscled stud is writhing and moaning.
Watch The Full Video – Macho Stud Chase Lachance Bound & Foot Worshiped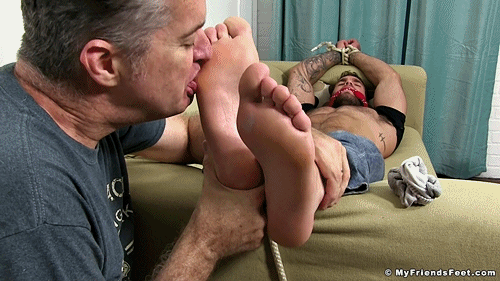 Watch The Full Video – Macho Stud Chase Lachance Bound & Foot Worshiped