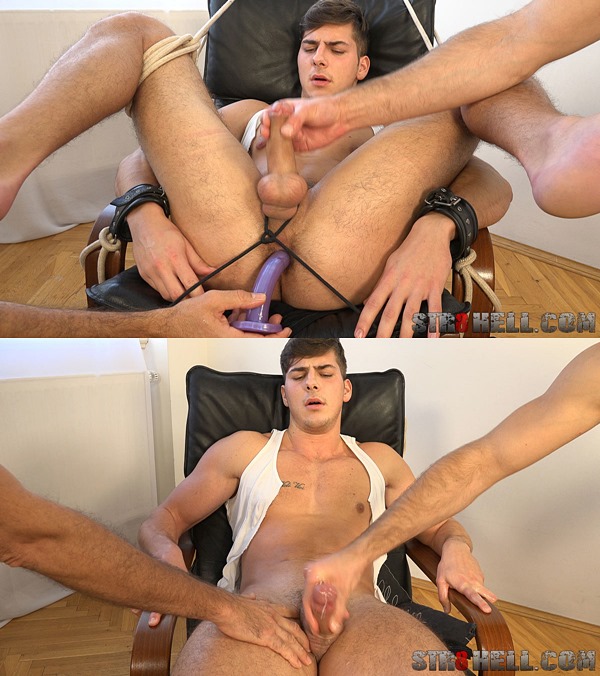 Hot straight jock Martin Gajda is in for a good time in this "Milking Men" video. Martin is wearing his undershirt and briefs while he gets tied to a chair. Two helping hands probe Martin's tight hole with a dildo before they wank Martin off…
The helping hands cut and rip Martin's undershirt to show off Martin's sexy chest, feeling all over it. One hand shoves a dildo into Martin's pink hole while another hand strokes Martin's hard cock.
Martin moans so loudly as the wanking speeds up. Martin gets his hot load jerked out of his hard pole, landing all over his thighs before the helping hands continue to play with Martin's sensitive cock head.
Watch The Full Video – Handsome Martin Gajda Toy Fucked and Jerked Off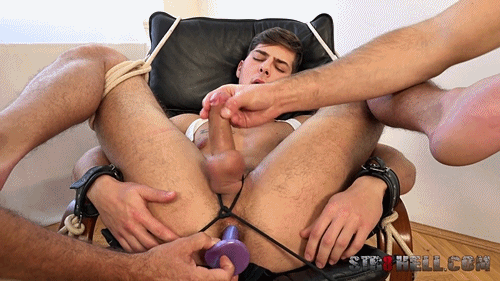 Watch The Full Video – Handsome Martin Gajda Toy Fucked and Jerked Off