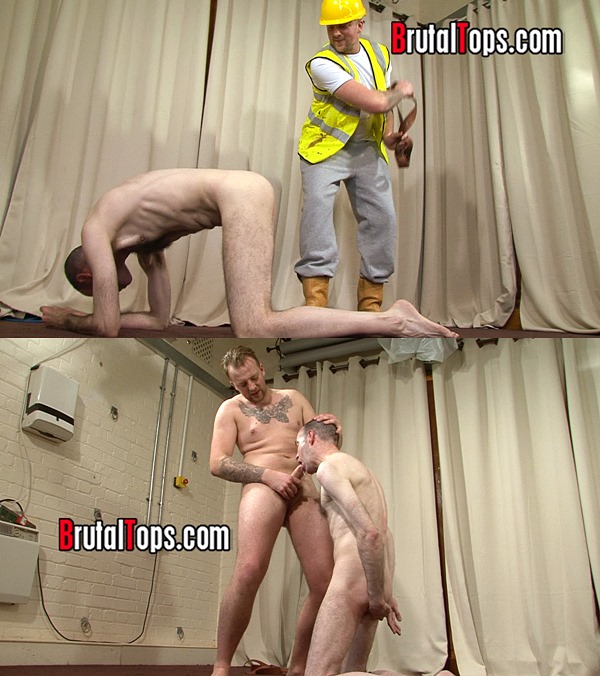 Pathetic naked sub Peter is completely defenceless as snarling Master Edward appears. Watch Edward have the sub lick clean his dirty working boots and sweaty feet before he pisses all over Peter sub and face fucks Peter down the throat…
The poor sub kneels down and licks clean the top's filthy boots while he is thrashed by Edward's belt. With Edward's bare arse high in the air, the prostrate sub then licks clean his Master's filthy feet toe by toe.
Moments later, Edward mercilessly rams a huge dildo deep into the sub's mouth before Edward watches the sub fuck himself with the dildo. Edward then pisses all over the sub's face and open mouth before he has the sub deep throat his thick cock.
Watch The Full Video – Snarling Master Edward Dominates Sub Peter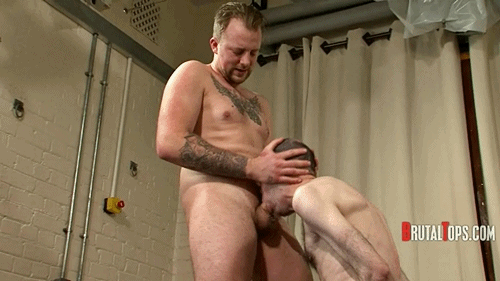 Watch The Full Video – Snarling Master Edward Dominates Sub Peter