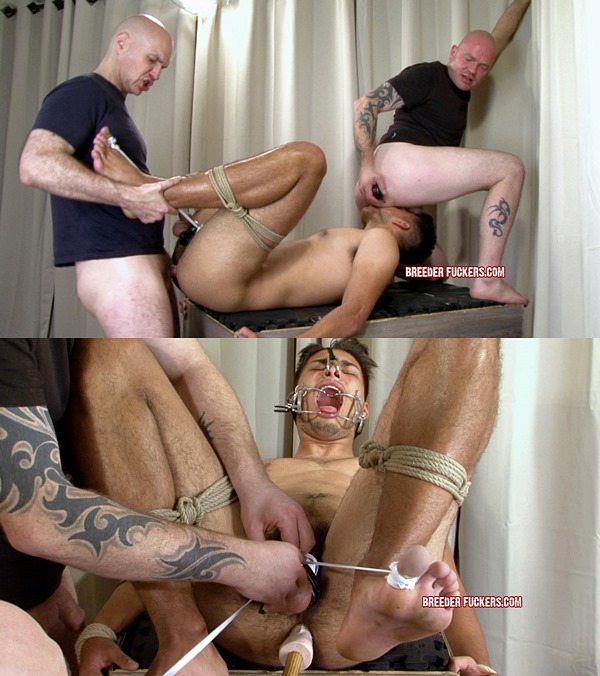 Hot hetero jock Liam Burlington gets fucked up the ass, electro shock collar strapped to balls, cock and balls lashed to feet, and made to rim perverted master's arsehole before he eats the cum and takes a big piss shower…
Liam has to endure a deeply humiliating fucking from creepy master Adrian while he has to rim Dave's smelly arsehole at the same time. They get Liam mouth gagged and nose hooked before they shove a big dildo into Liam's tight pink hole.
Adrian shoots a creamy load all over Liam's face and open mouth while Dave still pounds Liam's pink rectum with the dildo. Dave then stands over Liam and gives Liam a big piss shower against his will.
Watch The Full Video – Hetero Liam Burlington Fucked, Humiliated & Pissed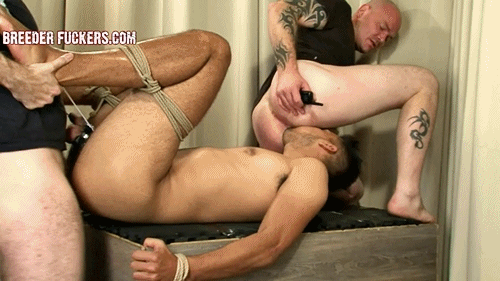 Watch The Full Video – Hetero Liam Burlington Fucked, Humiliated & Pissed