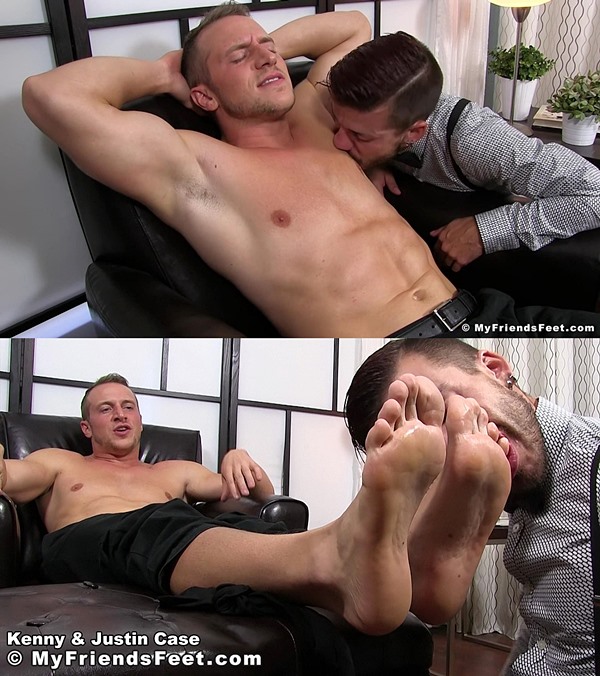 Justin Case loves to worship a dominant man with big feet. Watch Justin worship his hot boss Kenny's dress socks, armpits and big bare feet before Kenny stamps on Justin's face and has Justin lick clean his sole of the feet.
Bossy Kenny is domineering from the start of the scenario, grabbing the back of Justin's head and shoving his face into his smelly dressed socks. Justin then licks Kenny's ripe armpits with passion.
Moments later, Justin starts to suck Kenny's bare feet toe by toe. Then he lies down on the floor and licks Kenny's solo of feet. Justin did all that he was told to please his hot boss.
Watch The Full Video – Justin Case Worships Handsome Boss Kenny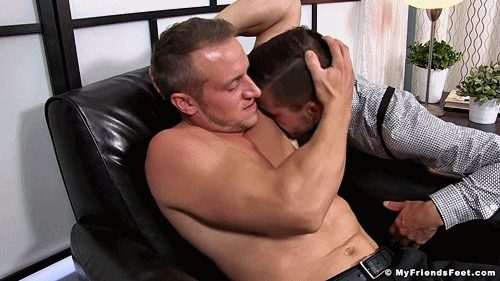 Watch The Full Video – Justin Case Worships Handsome Boss Kenny