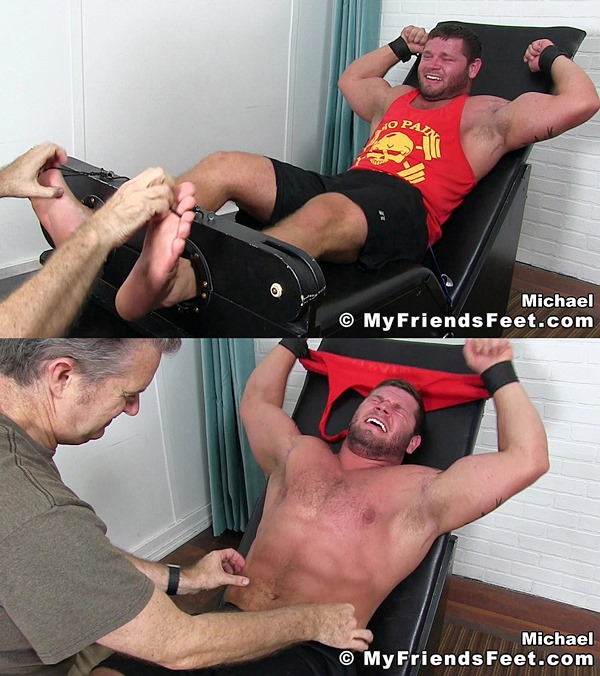 Muscular college football player Michael gets tied to a tickle chair. Watch the foot master tickle Michael's sensitive muscled body and size 12 feet with hands and tickle tools until Michael begs for mercy…
Big, burly, bearded muscle hunk Michael had never been tied up and tickled before. He is curious about how it feels. Michael regrets right away after the foot master starts to tickle his armpits, ribs and big feet.
Michael laughs out loudly but the master continues his tickle torture on the big guy. He finds Michael's armpits are his most ticklish part. He tickles Michael's armpits again until Michael can not take it any more.
Watch The Full Video – Muscle Hunk Michael Ticked in the Tickle Chair

Watch The Full Video – Muscle Hunk Michael Ticked in the Tickle Chair