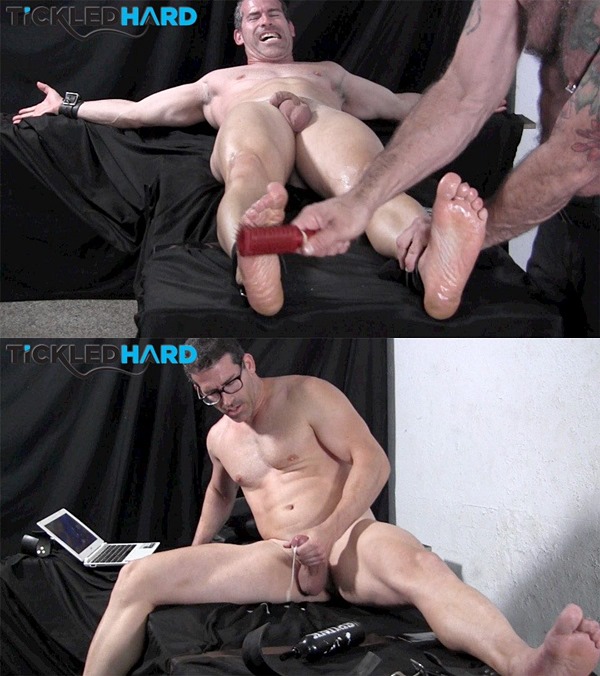 Beefy hunk Mitch visits Tickledhard for his first tickle session. Master Franco Dax tickle Mitch's muscled naked body and bare feet before Mitch strokes a creamy load out of his hard pole…
Mitch becomes a loud, manly moaner as Franco tickles his thick body and bare feet. Mitch twitches and groans while Franco tickles his armpits, ribs, thighs and the sole of feet with his hands and tickle toys.
Finally, Franco sets Mitch free and lets Mitch watch some porn to release. Mitch strokes his cock before he shoots a sticky load of cum in deep satisfaction.
Watch The Full Video – Beefy Hunk Mitch Gets Tickled Before He Wanks Off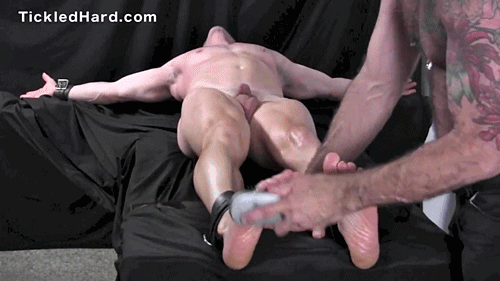 Watch The Full Video – Beefy Hunk Mitch Gets Tickled Before He Wanks Off