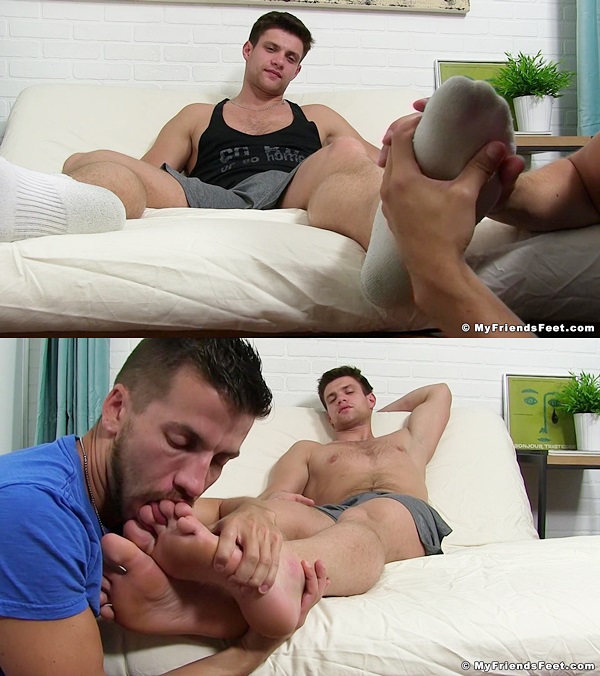 Sexy personal trainer Aleck visits Myfriendsfeet for the first time. Watch the foot master Justin worship and sniff Aleck's socks before he sucks on Aleck's bare feet toe by toe…
With his handsome look and gorgeous physique, Aleck is a popular personal trainer at a local fitness center. In order to get a discount on Aleck's personal training, Justin offers Aleck a foot massage session.
Justin sucks and sniffs Aleck's sweaty socks before he starts to worship Aleck's bare feet. He licks every part of Aleck's size 12 feet and explores Aleck's tasty toes with his tongue, which makes Aleck feel so good.
Watch The Full Video – Hot Personal Trainer Aleck Socks & Feet Worshiped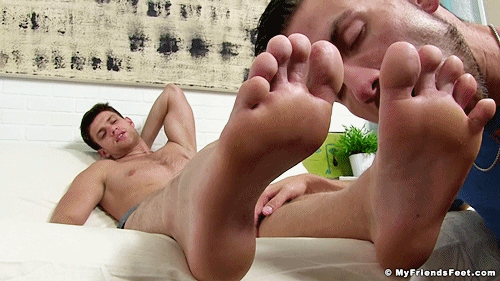 Watch The Full Video – Hot Personal Trainer Aleck Socks & Feet Worshiped