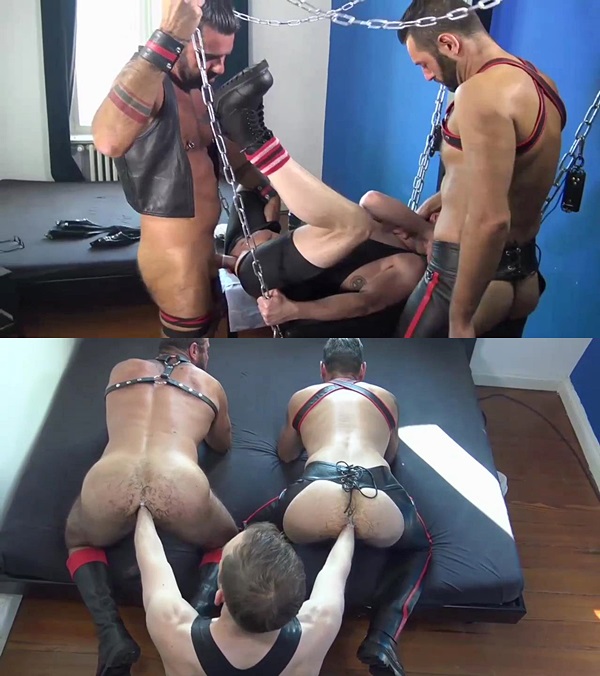 Three kink pigs Ale Tedesco, Michael Duncan and Michael Selvaggio have an uninhibited fisting session. Watch they take turns getting fisted by each other before they blow their hot cum…
Hot macho daddies Ale and Selvaggio take turns fucking Duncan in a sling. They form a hot sandwich fucking train and fisting train before Ale and Selvaggio double fist Duncan.
Soon Duncan fists Selvaggio and Ale one by one before two daddie bend over on the bed. Duncan fists Selvaggio and Ale with his two hands at the same time. Ale blows his hot cum onto Selvaggio's low back before Selvaggio wanks himself off.
Watch The Full Video – Kinky Fisting Session of Ale, Duncan & Selvaggio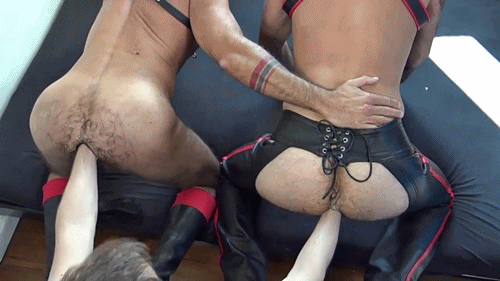 Watch The Full Video – Kinky Fisting Session of Ale, Duncan & Selvaggio