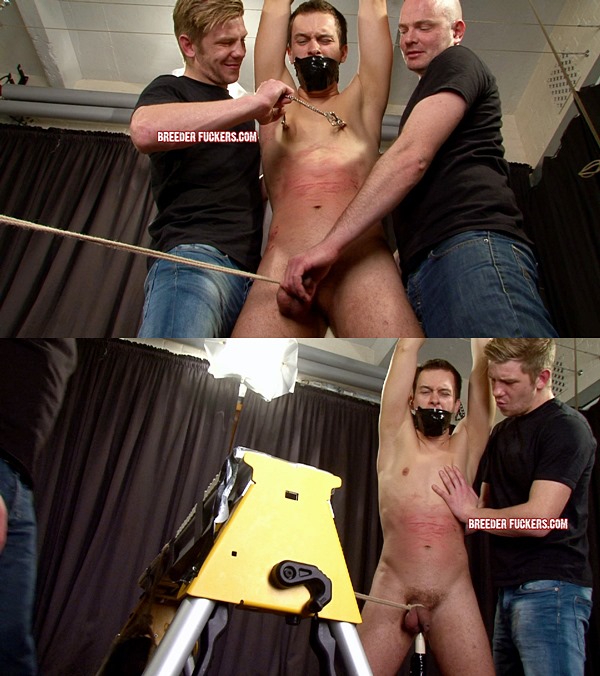 Hot hetero Sergei is so vulnerable as he gets tied up and mouth gagged. Perverted masters Derek and Dave flog Sergei's hot ass, fuck Sergei's tight manhole with a big dildo before they jerk Sergei's hard cock…
Dave and Derek take turns flogging Sergei's abs and bubble ass until they all turn red. Moments later, they shove a big dildo up Sergei's tight ass as they get Sergei nipples clamped and balls tied up.
They start to stroke Sergei's cock before Sergei gets his hot cum jerked out of him. Derek has Sergei lick his own cum and ingores Sergei's angry looks.
Watch The Full Video – Sergei Flogged, Nipples Pegged, Dildo Fucked & Jerked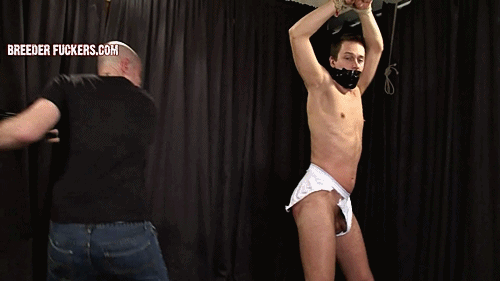 Watch The Full Video – Sergei Flogged, Nipples Pegged, Dildo Fucked & Jerked